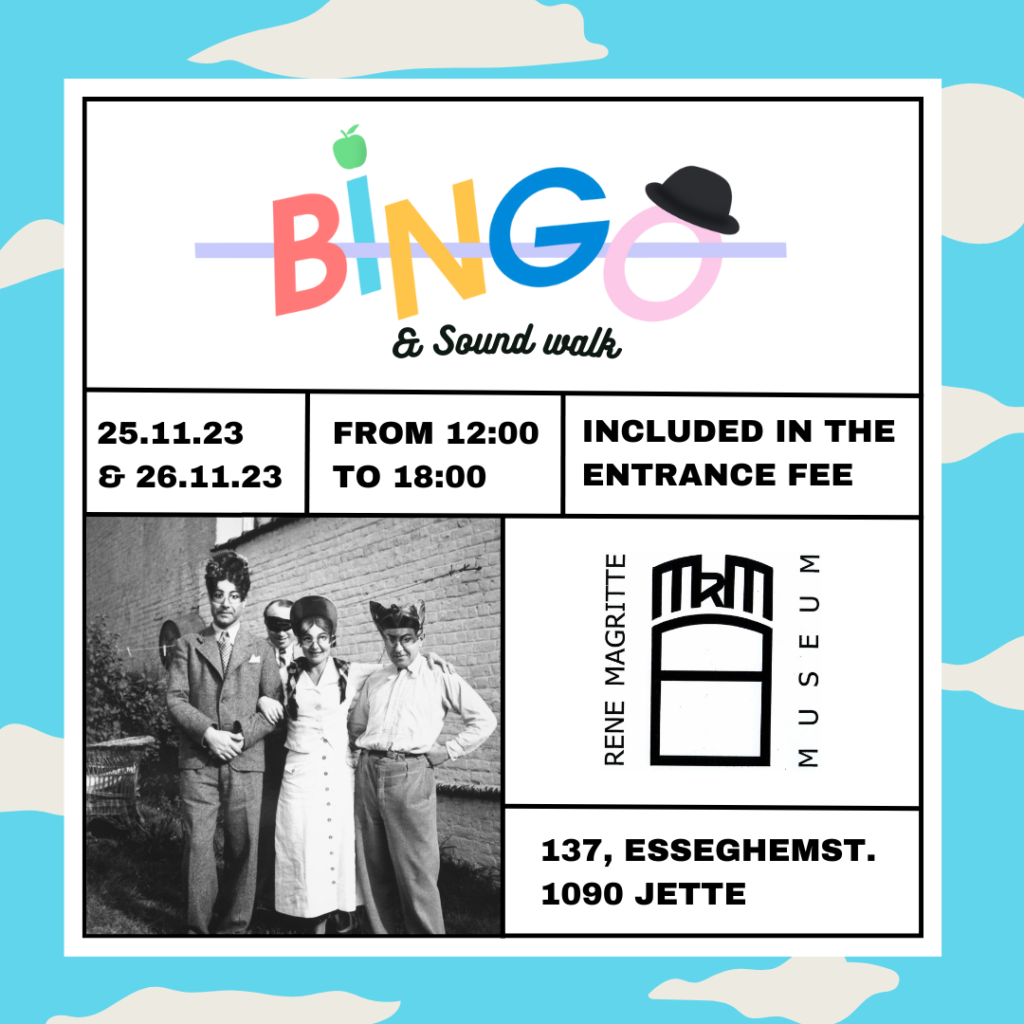 On November 21, 2023, Magritte would have celebrated his 125th birthday. A more than surreal age for an artist who left us in 1967. His works have not aged a day, and continue to fascinate young and old alike. In the museum on the Esseghemstreet, time seems to have stood still, the better to remember him.
The apartment will be brought back to life on an anniversary weekend with a soundtrack of their familiar noises.
René, Georgette and the faithful Loulou invite you to come and take part in their big birthday bingo. Will you be observant enough to tick the right boxes and win the jackpot?
Reduced admission for Jette residents
Free with Museumpass
Exclusive: people born on 21 November get in for free!