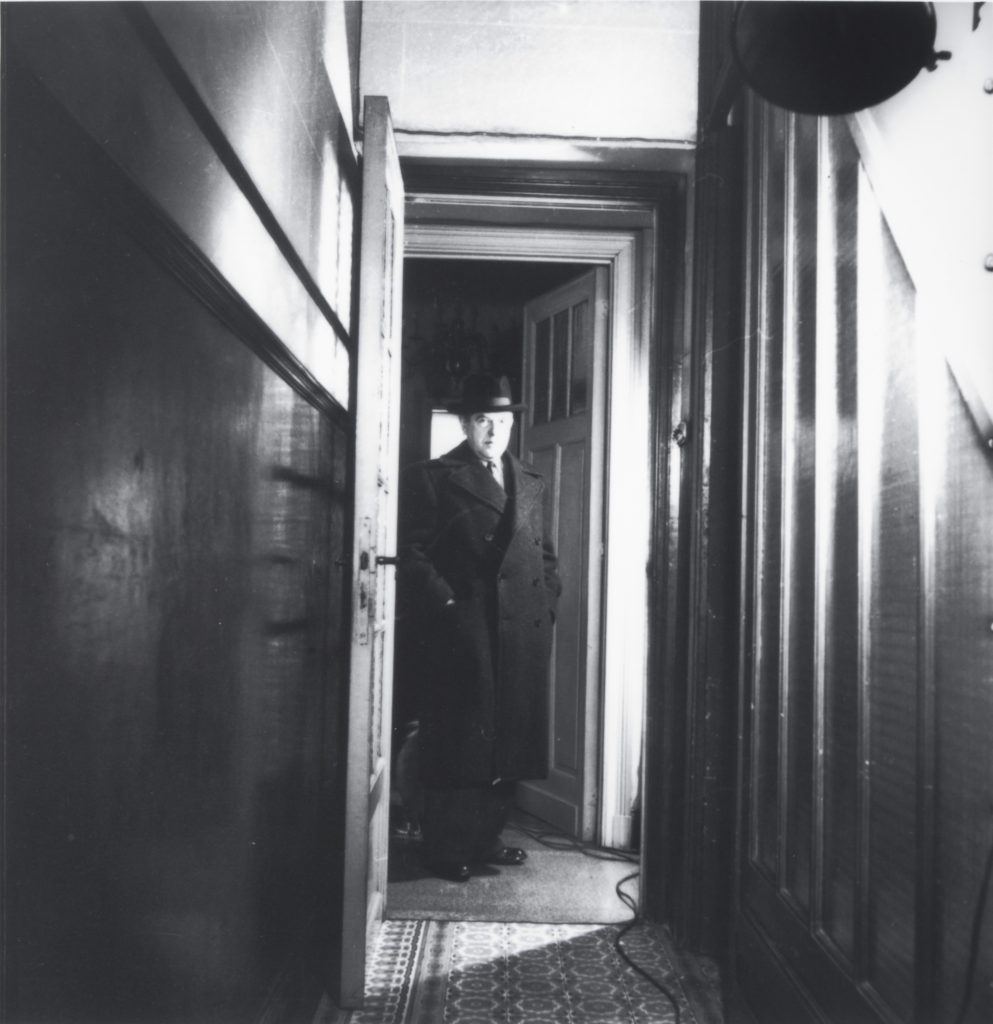 1925
The house in the Esseghemstreet 135 is constructed.
1930
The Magrittes move back to Brussels after a three-year stay in the Paris suburb. They rent the apartment on the ground floor in the Esseghemstreet 135 in Jette.
1954
René and Georgette Magritte leave the apartment in May 1954. The couple moves to the Lambermont Avenue 207 in Schaarbeek.
1954 – 1993
Three more tenants will rent the apartment on the ground Floor of the Esseghemstreet 135.
1967
Death of René Magritte at the Mimosastreet in Schaerbeek. He's buried in the cemetery of Brussels.
1976
André Garitte meets Georgette Magritte in the Mimosasstreet in Schaarbeek. He will regularly meet her and her friends Louis Scutenaire, Irène Hamoir and collect memories about Magritte and the belgian group of Surrealist.
1986
Georgette Magritte dies. Their furniture and other belongings are sold at auction at Sotheby's and in the Palace of Fine Arts.
1992
Through a recent photograph, André Garitte discovers that the house in the Esseghemstraat 135 still exists.
1993
Creation of the NGO 'Musée René Magritte' and purchase of the painters house : the aim is to open a biographical museum and restore the painters flat.
1993 – 1999
After 6 years of renovation, the René Magritte Museum is officially opened, On July 5th. More than 100 original photos and lot's of testimonies of people who visited the house at the time were used to restaure the painters flat.
1999
The René Magritte Museum is inaugurated.
2009
The René Magritte Museum celebrates her 10th anniversary.